Double-Trouble: Guess Govinda's Son is a Lookalike of Which Bollywood Actor??
Here we introduce you to the new star kid of Bollywood, Yashwardhan Ahuja son of Govinda! A little birdy told us that Chichi's son is too hot to handle so we thought of digging down. And guess what did we found out? He has got the similar looks as Ranbir Kapoor had in his starting days at the time of Wake up sid.
The boy has shed a lot of weight and look alike Ranbir. His new hairstyle and sharply chiseled jawline remind us of a young Ranbir. We have so many popular actors who paved their path to Bollywood having their family roots in the industry. And Ranbir is also one of the children who is the son of veteran actor Rishi Kapoor. Now Yashwardhan Ahuja also looks all set and groomed up for his debut. However, eventually, it will be not easy for him to step in the industry as the competition for him is already very tough with so many star kids snatching the limelight. Also, what looks like a perk could also possibly go against the lad! We mean he has got no unique looks and that could be challenging for him to make his own identity in the industry.
We hope you all are as excited as we, to get another chocolate boy in the movies? Time for double hotness and sensual looks.
Here are the images of Ranbir's look-a-like which will confuse you to decide who is cuter:
Now we have Two Heartthrobs!
Men in Black
Hey Sexy Nerdy!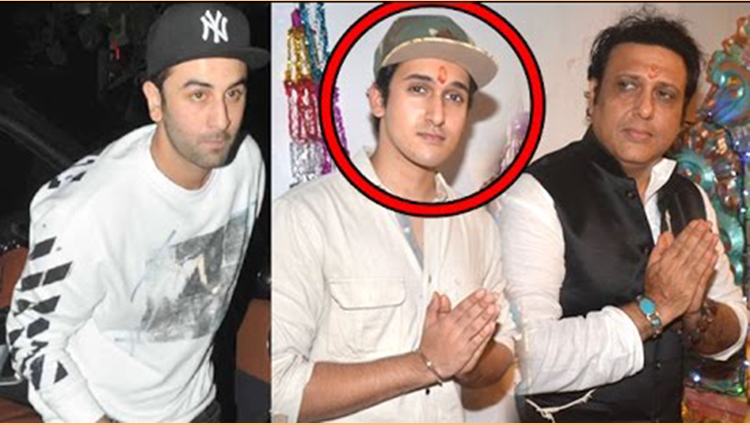 Look them twice! Ain't they looking similar?