Bollywood Celebs With Cars Costing a Whooping Amount that Left Our Hearts Racing!
Our Bollywood celebrities leave no stone unturned to maintain their elite class. We have so many celebs who own luxurious cars which are a dream of every layman!
Some of the most luxurious cars by huge brands which aren't any less than a heaven and shockingly these Bollywood celebs below enjoy the pleasure of this heaven! From Maruti Gypsy to Rolls Royce Phantom the whooping amount of B-town's celebrity cars would sure make you skin a heartbeat!
Here is who is driving the most expensive and lavish cars in Bollywood...

#1 Amitabh Bachchan
The Shahenshah of Bollywood, Amitabh Bachchan is ruling the film industry since decades. He is also ruling the most expensive car game 25 Luxury cars including a beauty beast Rolls-Royce Phantom costing approx Rs. 3.4 crore gifted by director Vidhu Vinod Chopra.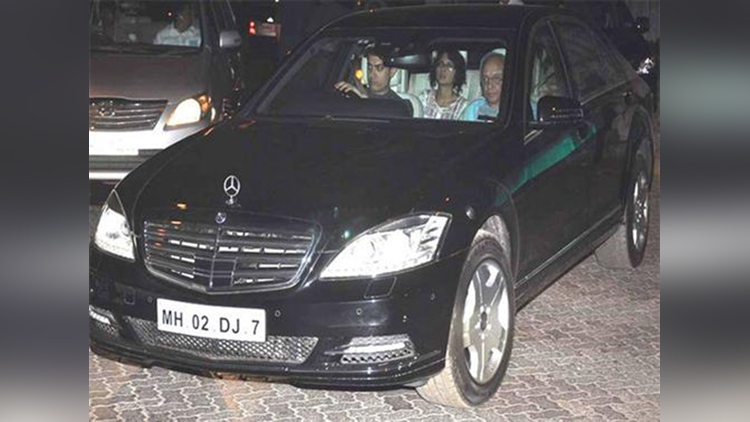 #2 Aamir Khan
Mr. Perfectionist, Aamir Khan owns Mercedes S600 sedan, and his car is customized to be a Bomb-proof car. The need of customization arouse when he started getting threats post the launched Satyameva Jayate show. This epicurean car costed him around Rs. 10 crore, making its way to be the most expensive car driven by anyone in B-town.
#3. Shahrukh Khan:
The King Khan of Bollywood is very much fond of cars. He already own best of Mercedes, BMWs, and Audis and now he is obsessed with the World's fastest car, Bugatti Veyron, which is worth Rs. 12 crore.
#4 Kangana Ranaut:
The Queen Kangna Ranaut owns a BMW 7 worth Rs 85 Lakhs. She is still in the race to compete.