Most Shocking Makeup Transformations: You Would Never Believe a Girl in Makeup Anymore!
Anything used to enhance human appearance comes under makeup and it's also a matter of fact that makeup products or procedures have been around since ages! We can even trace down its existence hundreds of years ago, which completely describes a human's obsession with flawless beauty! Over the years, much like any other thing, the cosmetic industry has also grown by leaps and bounds and come up a long way. So much that we can literally transform ourselves until becoming totally unrecognizable in the mirror!
If we talk about today, then nothing has been changed in terms of our obsession with 'beauty' owing which now we have thousands of new ways to look flawless. Now we apply multiple coats of makeup to such an expansion until we start looking unrealistically flawless! Well, it's not that in any way we are against anyone's love for makeup but just wish people to start appreciating themselves in their own skin!
Leaving it on a light note, just go through the most astonishing makeup transformations below to see what wonders makeup can actually do!
Just don't forget that- Beauty of life is in real imperfections, not in fake perfections!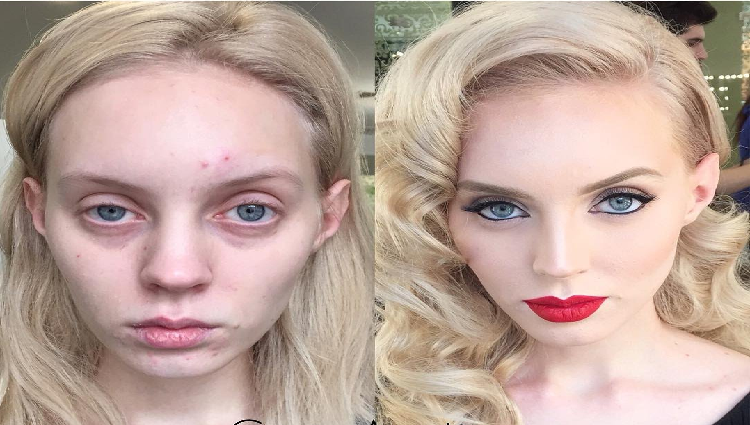 1.
2.
3.
4.