Restaurants With a Scenic View that Can Distract Attention of Even the Biggest Foodies!
To make our Sundays special, we generally prefer outings to places like restaurants and enjoy a happy meal with family or friends. Such restaurants and hotel trips come as a savior when we go sick and tired of our regular homemade food. Well, that means most of the times delicious food is the reason behind almost all our outings to restaurants! Secondly, when we go out to eat food, then we do prefer a good place but, food is always the topmost priority and if the place holds a great ambiance then it comes as a cherry on the top. What if we tell you that there are restaurants which you would love to go to but not for their delicacies? Not even that, they would also make you forget the delicious food, even if you are the biggest foodie ever! Not Possible?
Here are some of the breathtaking restaurants of the world with the most magnificent views that would literally make you forget almost everything including the food! But that doesn't mean they sever bad food! They would give you an impeccable experience or we should say double treat with the food as well as the crazy scenic surround view...
Asiate Restaurant, New York
Caldera in Santorini, Greece
Dasheene in St. Lucia, West Indies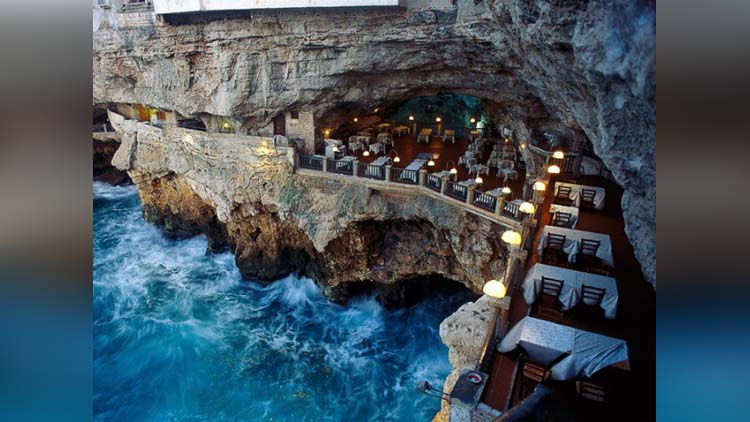 Ristorante Grotta Palazzese in Puglia, Italy