Have you Ever Seen Squirrel Being a Photographer? Here is Your Chance, Don't Miss It!
The art of photography is something that captures every precious moment to lasts for years. Well, there is a lot of craze of photography amid humans these days, however, this craze isn't just limited to us but animals like squirrels too seem addicted to the photocapturing art!
Vadim Trunov, a Russian photographer have clicked some of most astonishing pictures of the squirrels which are way out of the ordinary from the normal ones! In the photoshoot, it seems that the squirrels are playing with snow balls, clicking pictures of each other, building snowmen and doing more activities that are hard to believe coming from them!
Squirrel Clicking Pictures of Each Other!
But the reality is bit different from what it seems in these pictures. The squirrels were actually hungry in winters so the photographer left some food let the squirrel play with and search for food, and waited for the magical moments to happen.
Squirrels Playing with Snowball!
While squirrel started playing with the nuts inside the snow, the photographer got time to capture some of the cutest, most adorable, attractive pictures of them!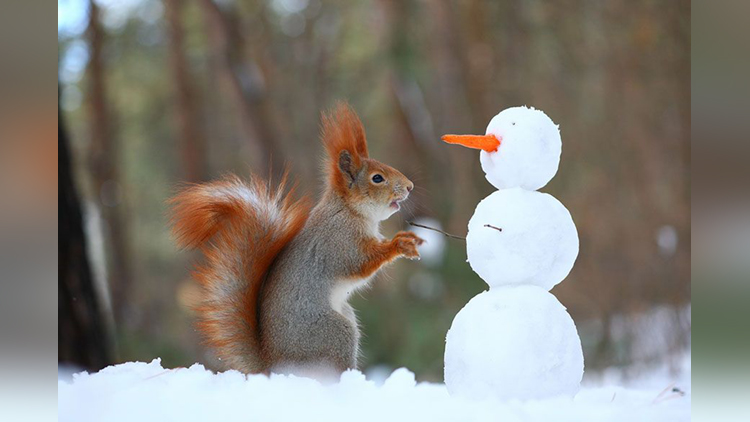 Squirrels Building a Snowmen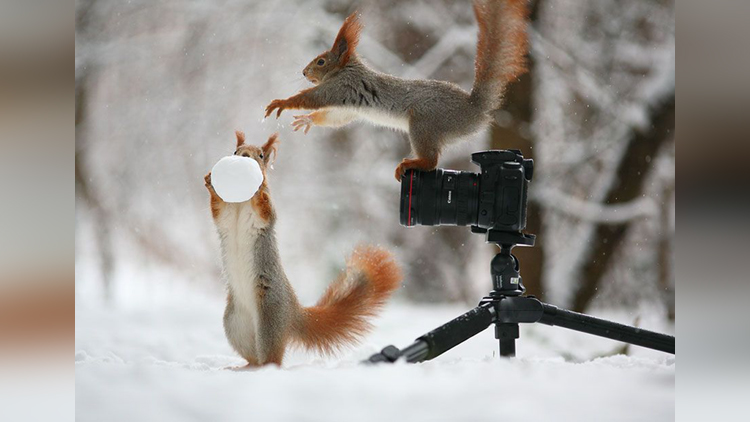 LOL, Squirrel on Camera playing with Each Other