You won't believe for Whom the Saudi Prince Booked 80 tickets and Got them Aboard?
You may have heard people boarding a flight with a lot of luggage, weird things or may be their pets and you might even have been dumbfounded at the sight! Well, just went you thought that you have witnessed all the airport weirdness of the passengers and there isn't anything else remaining! Here comes another shocker...
You would be totally stunned to read for whom the Saudi prince booked 80 tickets and aboard them a flight?
The lucky pets were Hawks!
Though this birds themselves have got their personal wings however what's the worth of being Prince's close ones then?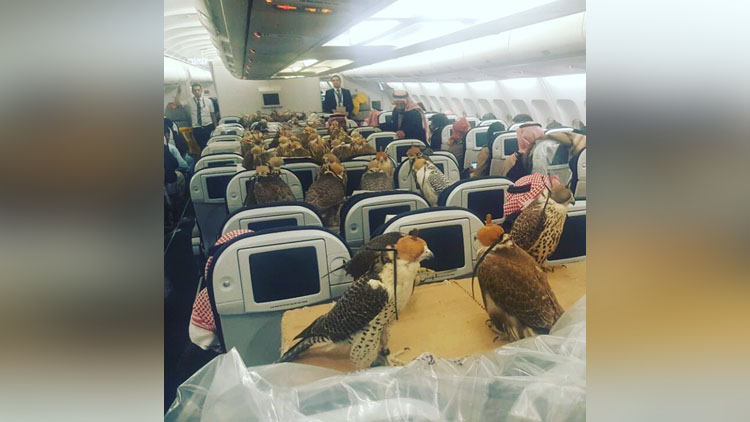 See the lucky Hawks boarding the flight!
Well, its not a joke, the incident came into notice when the pictures of same was shared on Reddit by the friend of the captain who was aboard My captain friend sent me this photo, they said. Saudi prince bought ticket for his 80 hawks.
Don't be amazed this isn't something uncommon!
Well, for all those left astound! This isn't a rare sighting in the Gulf where Hawks can even have their own passport and are free to fly (not with their wings! LOL). There are also laws for the protection of falcons as per which restaurants and other places have to arrange seats for the special guest (of course we are talking about Falcon and Hawks) coming with the owner! Also the above image is from a similar incident recorded a couple of years back!