Bollywood's Finest Women-Centric Films that Ostend How Women are Coming to Power in the Industry!
In the past few years, women-centric films have created a greater impact in theaters! This clearly shows our Bollywood divas have ruled box office as well as hearts of the audiences!
The movies that released in the recent years such as Piku, Neerja, Gangajal and others, depicted real talent of the divas and finest presentation of women's place in Bollywood. Well, this clearly shows that the mindset of the audience is changing and also actresses are being considered much more than a supporting character in the industry now. Not only in getting lead characters in films but women are also giving a tough fight to the lead actors of the Bollywood in the money game as well. We happy to see and appreciate the much-needed change! Also, expect to see more women-centric films in the upcoming time, but for now here are some of the most successful women-centric films released in recent times...

Neerja- A Movie Starring Sonam Kapoor As Real Life Hero Neerja Bhanot
This film was a biopic, released in 2016, based on a real life incident. It is also a film boasting Sonam Kapoor's one of the finest performance as Neerja Bhanot!
Jai Gangajal- Starring Priyanka Chopra As A Cop
A movie starring Priyanka Chopra who played the role of a ruthless cop. Like her other films as Bajirao Mastani and Barfi, Peecee yet again proved her brilliance as an actress in this Prakash Jha's Crime Drama.
Ki And Ka- Starring Kareena Kapoor as a Successful Working Women! 
Starring Arjun Kapoor and Kareena Kapoor, the film sunned all the men-women stereotyping by depicting Kareena aka ki is working woman while ka aka Arjun house caretaker.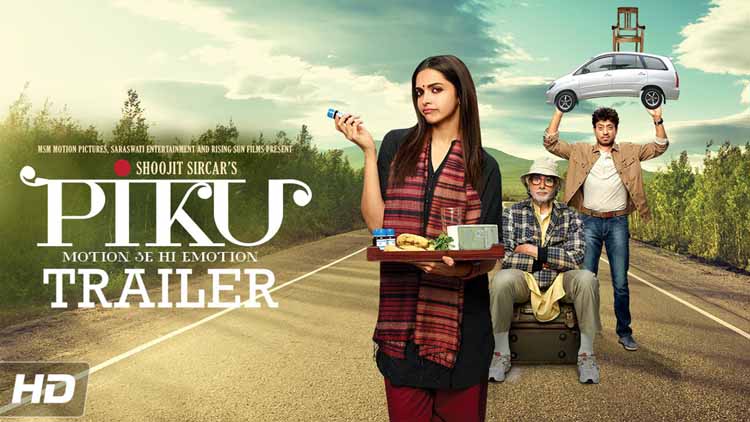 Piku A Film Starring Deepika Padukone As Today's Independent Woman!