Most Expensive And Glamorous Engagement Rings Ever Worn by Divas!
An engagement ring is often considered as a promise given by a couple to be with each other forever. Though they are believed to be bought out of love and care rather the price and others stuff, however, in reality, its not always the case.
Here are some of the most expensive engagement rings worn by Hollywood celebs. If you ever desired to treat your loved one with the most gorgeous and pleasing gift without seeing the price tags these rings are definitely going to be your first choice.
Have a look at these most expensive engagement worn by the Hollywood actors which are so ritzy that they can even steal all their limelight...
Katie Holmes--5-Carat Edwardian-Cut Oval-Shaped Diamond Pricing $1.5 Millions
Blake Lively--7-Carat Pink Oval-Cut Diamond Ring Pricing $2 million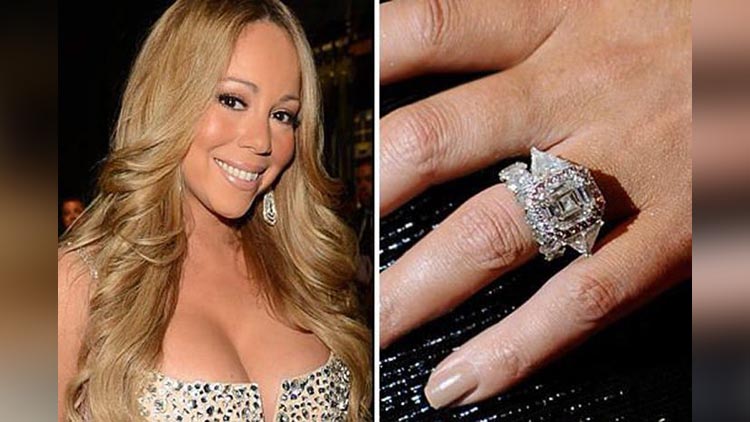 Mariah Carey--35-Carat Pink Diamond Ring Pricing $5 Million
Jacqueline Kennedy--40.42-Carat Lesotho III Diamond Ring Pricing $2.6 Million