This Designers Beads Beautiful Fishnets With Her Hands: Lirika Matoshi
We might have come around with so many trends some are acceptable and some are really stupid to even carry. Sometimes you think of giving a different look to your mini and short dress by adding a pair of stockings under them.But this designer has changed the meaning of boring stockings.Stockings beneath a short dress give a hot and sizzling look. Are you also looking forward to some different stocks to carry with your short dresses?
So here we have found a girl who turned into designer by making the handmade fishnets.
This Designer makes glamorous fishnets on the demand of people.We Indians call it as 'Stockings' the trend of wearing fishnet leggings is so much famous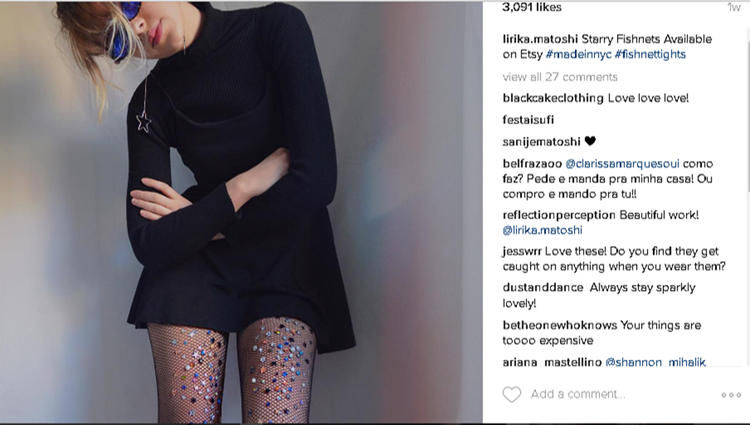 By the time, Lirika Matoshi introduced this fishnet. For the first time when she uploaded the pictures of fishnet on Instagram.
People started asking from where to buy this fishnet from the designer and that boosted her confidence and made her happy to start bead this fishnet more to sale
Generally, there are so many fishnets in the sea to catch the fishes but these fishnets are for all the mermaids out there who wanted to look darn beautiful.
They are looking terrific beautiful!