What If you Come to Know Emma Watson has a twin and the Girl herself Didn't Knew About It?
We all love Harry Potter movies as well as all its characters because we grew up watching them! So we know what Emma Watson matter for us, right?
Even though she has yet played numerous brilliant characters in different Hollywood movies, however, most of us still call her Hermoine, because the little witch did some magic to all of us to be incarnated in our brains ever since she made her debut in HP series. We can't even deny the fact that most of the guys did had their first crush on her, watching her in Harry Potter Series.
Now, what if I tell you that there is a girl from Scotland, who shares an uncanny resemblance with Emma Watson? It may become hard for you to come by at first, however you would yourself get us just by having a glance through some of her Instagram pics!
Can you make out the difference?
Meet Megan Flockhart, a 24-year-old girl from Glasgow, Scotland, who looks exactly like Emma Watson! What's unbelievable is she herself didn't knew that that she is in anyway close to Emma until she wore this dress at a last year Halloween party!
Now, tell us who would say she isn't her twin?
Altogether she is now making it way too difficult to recognize the real one!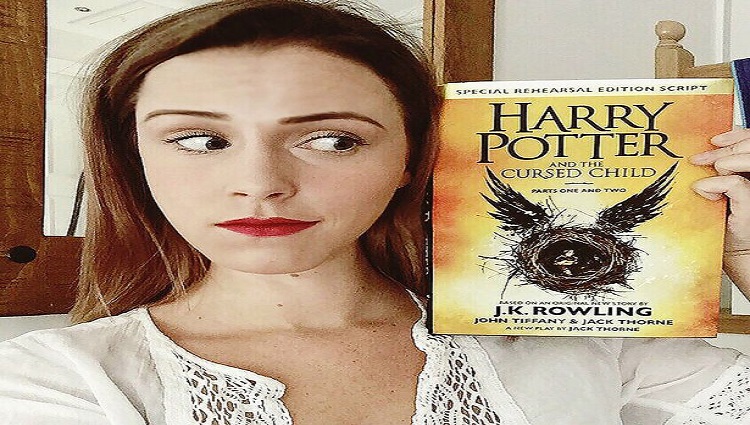 Megan Flockhart is currently a blogger
Well, this 24-year-old is also a big fan of Emma Watson but doesn't have any intention to use her image for publicity. But being so similar to Emma her pictures are going viral! It seems like Harry Potter fans are happy two have a treat of two Hermiones!