Hold Your Breath Before Watching This Dangerous Bridge Of China
Everyone is afraid of high mountains and high heights. But there are some people who have no fear of height. If you do not feel scared then today we tell you about a place where you will be afraid once you see it.
Yes, there is a bridge in China that is made of glass which is being called 'Walkway'. It is considered to be one of the terrible bridges.
It is known as Coiling Dragon Cliff Skywalk. For those who is afraid of heights, we advice them never to go there.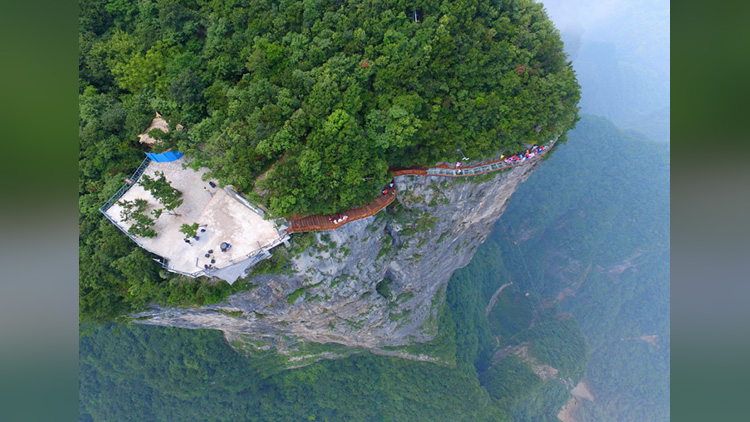 This bridge is built on behalf of Tianmen mountain in the side of Zhangjiajie National Forest Park in Hunan province, whose path is 328ft (100 meters) long and 5.2ft (1.6 meters) wide.
People still find time to use phone in that dangerous bridge.