Lee Asher Has A Pet Family And Has Rescued Many Animals
We all love dogs but we might never opt for adopting them. This man has already created a buzz by showings his love for animals. Lee Asher, a typical LA guy with quite an extraordinary pet family – the man has 9 rescue animals. He has rescued about 16 animals till now and would be continuing doing that.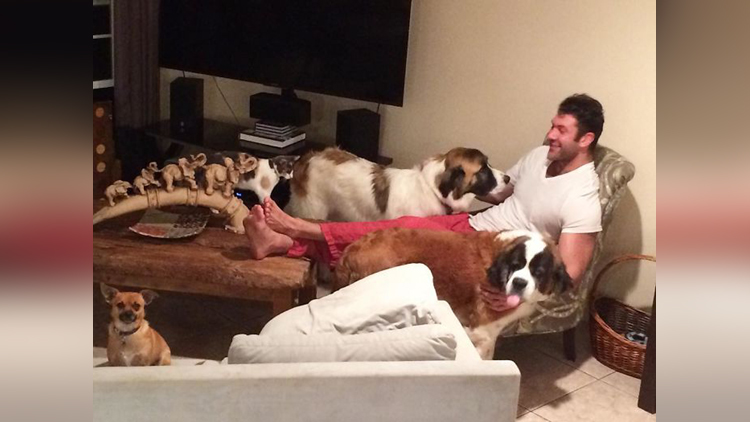 He says  "I always knew that when I was older I would have a house filled with rescues, so seeing where I am now isn't much of a surprise to me or anyone who knew me growing up,"  Well, we could say only one thing that this man is working for great and we should support him in it.