This Guy's Unrealistic Trick-shot Skills Would Leave You Rubbing your Eyes!
Besides being entertained all the while, internet has certainly given us an immense opportunity to showcase our skills or we may rather say 'Go Viral' in no time! There are a lot of folks who try their level best to become an internet sensation however only those who are talented enough to leave everyone's mouth opened succeed in the efforts and other remain beating around the bushes!
The number of internet sensations is growing day by day but here is a guy whose skills are making everyone jaw-dropped on the social media these days!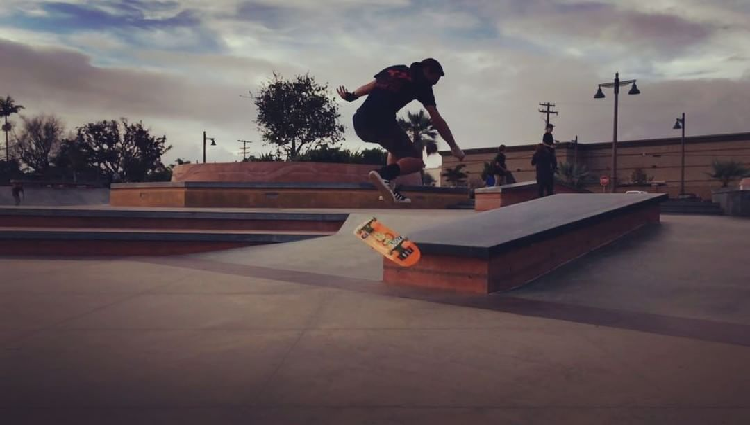 He is so Amazing that You won't be able to Believe your Eyes!
June Saito, a Skateboarder keeps on sharing his skateboarding tricks on his Instagram account (with around 35k followers). Though he is immensely insane in skateboarding, however, it's not what's making him go viral like wildfire! 
As Everyone Says- This Guy Literally has got some Serious Skills!
A few days back he shared one of his most insane videos, magically performing some Trick Shots and people just can't stop sharing his video ever since! Well, if you have seen the video then you might know how he has left everyone dumbfounded with his trick shots which are totally unreal! He is so amazing at what he is doing in the video that the video has already been watched more than 30 million times.
The World's Perfect Trick Shots Ever!
In case you haven't seen the video then trust us, your mind would be blown watching how easily this guy is throwing things on the right spot without even directly looking into the place! This is Fu**ing Cool... 
Here is the Coolest Video Ever...
If you want more crazy tricks coming from the guy then you can follow him on Instagram- jsaito93