Here is how Porn-stars Reacted To Fifty Shades Darker which is Slated to Be Released Tomorrow
This kinky Fifty Shades Darker trailer is hovering the dirty minds of the people ever since it has been out! The flick which has been taken from a popular novel has palpitated the hearts of many people with excitement. Yes we know, this upcoming movie which is releasing on 10, Feb 2017 and definitely not in India, is on the radar for many of you this Valentines!
The story of smoking hot chemistry between a Billionaire named-Christian Grey and lively-Anastasia Steele has already crossed all heights of sensually in the 1st series. With the second series, the fans are looking forward to comprehend to which extent things would go in the second installment now?
Just as the first installment of the movie was more of a soft porn flick thus expecting are the same from the second one or even more. Well just as the movie is taking over the realm of porn so we though to see how pornstars would react over the same? Being the master of sexy things and porn industry they must have some serious thoughts and opinions. Let's check out from "Ooh sexy!" to, "Silly and stupid!" what more are reactions...
1. Little Red Bunny:
"Wow. This is long. Where are they going with this? I have no clue what the hell this movie is about. I honestly didn't know there was even a sequel."
2. Nora Novah:
"Well, I didn't see the original because I heard from a lot of people in the industry that it wasn't realistic. I do have the book, but I haven't read it yet. Are these the same two characters from the first movie? I don't recognize them from the other trailer. Man, they've really aged. You know, I thought this would be darker, but it just seems like a standard rom-com."
3. Alex Coal:
"There's another one? Oh man, this looks silly and stupid. It looks like they don't know anything about S&M."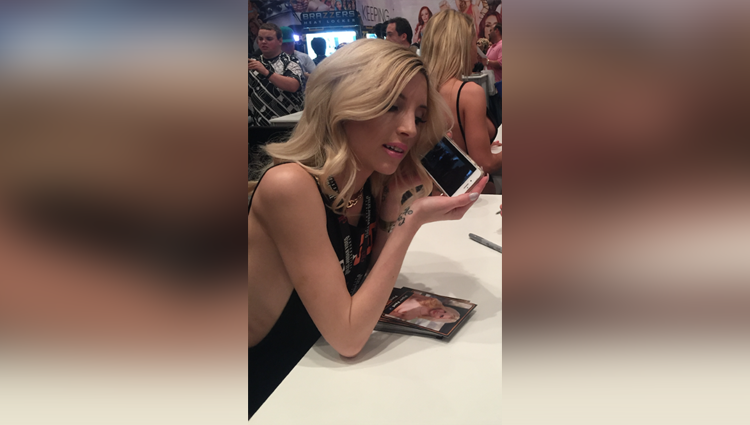 4. Johnny Sins:
"I watched it last night because we don't normally have cable. It looks good! It looks cool!"