Oscars 2017's Blunder: La La Land Was Given The Best Picture Award Instead Of Moonlight
We all have seen the wrong title announced in biggest platforms like miss universe title and one such incident happened in Oscars as well.
89TH Academy awards were ended on a dramatic note all together Warren Beatty and Faye Dunaway wrongly announced Damien Chazelle's musical 'La La Land' as the winner of the Oscar's best picture 2017 instead the award was to be given to Moonlight and they were called on stage for receiving it.
Nothing could be funnier than this and have a look at the picture to know more what actually did happen.
Lala Land Was Called On Stage
Wrongly Announced The Title Of Best Picture.
Moonlight Was Given The Best Picture Award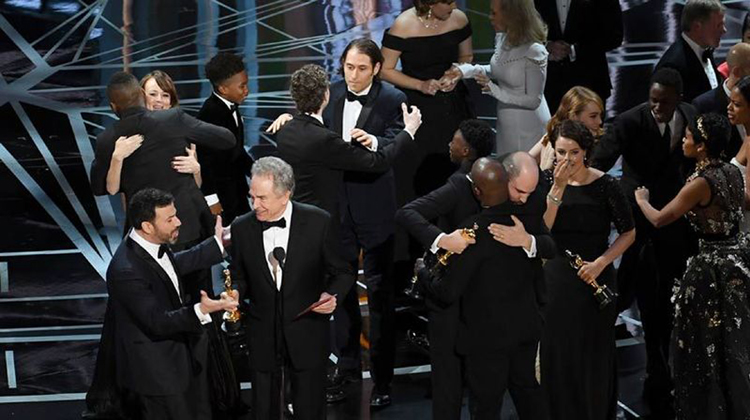 Blunders Happen.