Unique and Adorable Tattoo Designs for Couples Planning to Get Inked Together!
A relationship comprises of many things as love, concern, sentiment and attachment. Two people decide to come togeather when they share a feeling of immense trust, love, connectivity, and attachments for each other. Though relationship these days may have become a time pass for some but it's a matter of life for most.
When two people are togeather, there is always a need to express affection and love to each other, to let each other know their priorities in life. Some people choose to express their emotions and attachments verbally rather some choose to show it in an innovative and long-lasting manner, which most of the times gives a way to getting inked. These days rather than being a trend getting inked has become a way to express love for each other and the idea does works as well...
If you and special someone is also planning to get inked then here are some cute and amazing couple tattoo ideas for you two...
1. With Each Others Heart Imprints!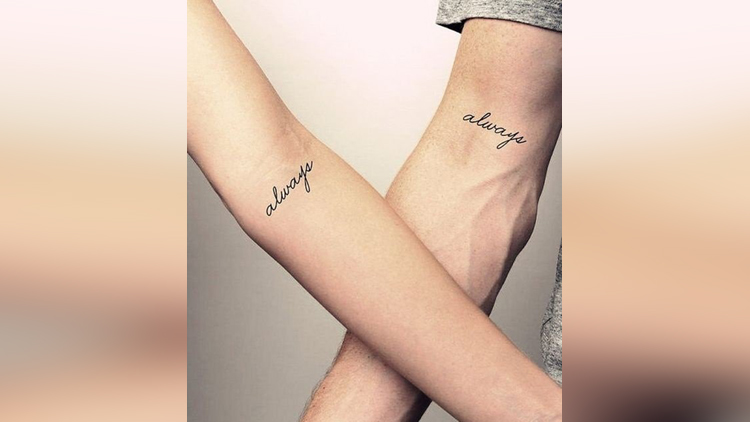 2. A Promise to Be Together Always!
3. Just an 'x' and 'o' Would Do All!
4. For Pizza Lovers!