This is how Twitter Reacted on Budget 2017! And its Way More Interesting than the Budget Itself...
Finally, today on Wednesday, 1st Feb, 2017 Finance Minister Arun Jaitley came up with the most awaited Union Budget 2017 which have everyone in talks about the same since the morning. Where the internet is flooded with opinions and dissection of the presented budget, on the other hand, some people have yet nothing to do with it, including Salman Khan! (You will get to know why? giggles!)
Well, we aren't going to talk about the same everyone is talking, we are here to have you some great laugh!
Twitterati being Twitterati
Just like the aftereffects of any big events could be witnessed on Twitter, going with the same, before the Budget was presented to post the FM presented Budget 2017 Twitterati yet doesn't have any chills! Here are the most hysteric reactions which we came along on Twitter post the union Budget 2017...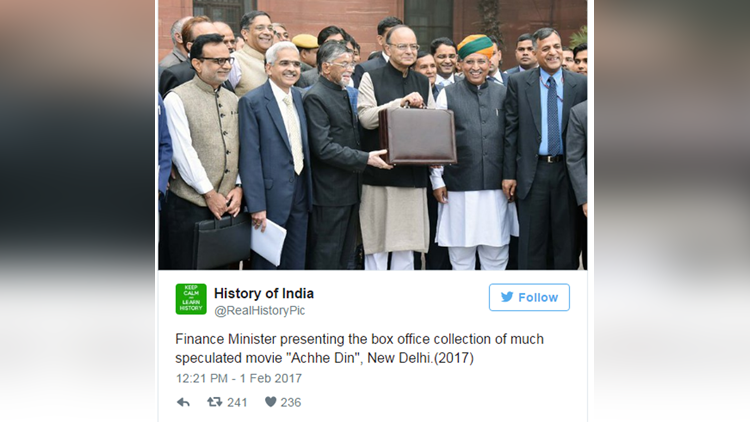 Box office collection of 'Achhe Din'! LOL...
Now you know what is the Union Budget?
Live feeds