Ishant Sharma's Hilarious Mocking Of Steve Smith Is Now Creating A Buzz Around-Have A Look!
India is fighting to its best to win the second match of their ongoing test series. And something hilarious happened when Ishant Sharma mocked Steve Smith. We all won't forget the moment when Ishant Sharma tried to copy Steve Smith. It was tough for him to face the bowling of Ishant Sharma.
The team member started laughing and the tension was drowned in a moment when Ishant did this hilarious stuff. Twitter and other social media made photoshopped his images in a hilarious way.
Look at these pictures
The Team Members Were Laughing It Out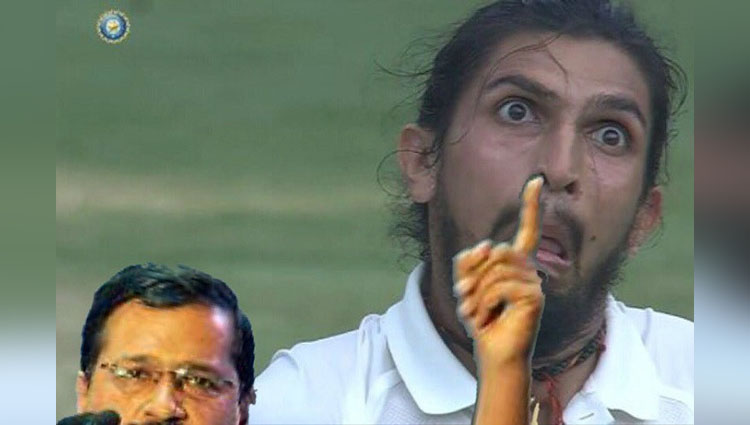 What's Your Take On It?
Are They Twins?
And Again The Same Thing Continued