What Happened​ When A Guy Post A Picture Of Sleeping Doctor On Duty
If we are asked who is the most responsible and hardworking person after the soldiers of the country, then the names of the doctors may have come. There is no time of Emergency and with this, the duty of doctors starts. At 3 o'clock or 5 in the morning, the doctors leave their comfort and take their tools. There is no room for chance, there is a life of someone in front of sleepy eyes.
In the past, a blogger in Monterrey, Mexico, shared a picture of a doctor sleeping in the hospital. He shared the picture with hashtag #YoTambienMeDormi which means I also slept.
Sleep after hard work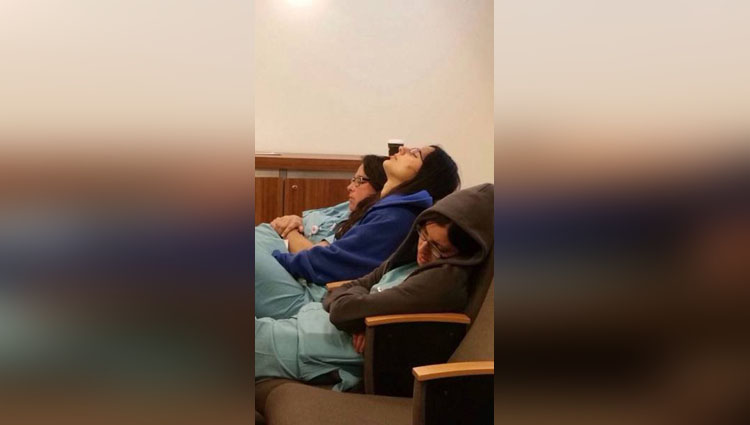 Sleep before emergency
This reminds me Maths class
Classmates of Munnabhai MBBS