LOL! This Tweet Proves That King Of Bollywood Aka Shahrukh Khan Is The Wittiest Of All
The Badshah of Bollywood Shahrukh Khan has always proven that he is the wittiest of all. He has always given a perfect answer to all those who try to act over smart on twitter. He has never left all those people who tried to make trolls on him.
The KING of Bollywood has proven that he is A chat with SRK could probably be the most interesting thing on Earth, LOL!.
A fan asked Shahrukh "Quick one 1+1=3 kase ho sktha hai?" the fan asked his reply is so hilarious.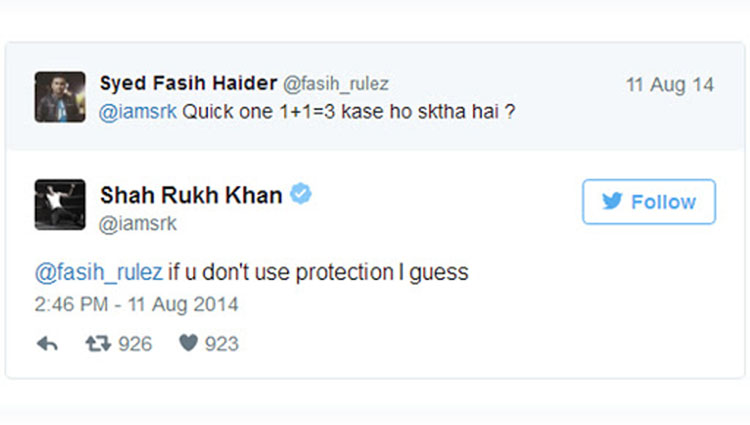 Badshah  wrote, "If u don't use protection I guess."