WOW! This Brazilian Mom is Turning Boring Food into Fun Artwork For Her Picky Daughter
Nívea Salgado is a Brazilian mother who has been graduated in Dentistry and has even obtained both Masters and Doctoral degrees in the same. She quit her academic career and is now enjoying her motherhood. She started writing blogs named Mil Dicas de Mae since the past year and besides all this, her hobby includes something very interesting that any other mom would love to learn!
Nivea says her daughter Caterina is very picky or choosy about eating food. She eats only those dishes which looks amazing and are of her choice. This made Nivea come up with an idea of using manual scripts for making the meal for her daughter look creative and attractive so that Caterina could eat 'em! She wanted to make such variety of healthy dishes made up of vegetables and fruits that her daughter could not resist. Caterina was amazed by seeing the dishes and she even asks her mom for adding her favorite cartoon character and animals in it...
Have a look at the dishes made by Nivea for her daughter and take some clue to make your picky children eat healthy food happily...
A Flowerpot Made Up Of Strawberries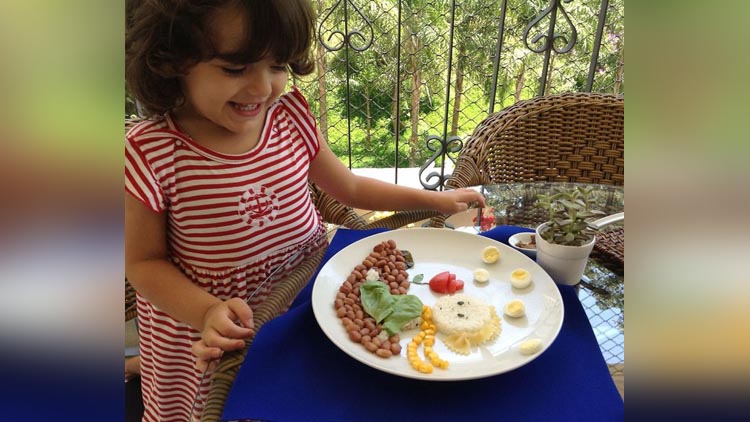 Happy Caterina Eating Her Mom's Creativity!
A Dish Including A Wolf and a Doll
Rapunzel and Her Castle