This is What Real Fitness Models Look Like When Not Posing for Instagram!
Perfect body shape is not everybody's cup of tea. But these days maintaining a perfect body shape has almost become an undeniable goal to be achieved mostly by everyone. The trend of posing for pictures to be uploaded on social media is the foremost culprit to add ounces to the perfect-body-shape bandwagon! Most of us are not like movie celebs with chiseled body shapes, however, every one of us has got the hidden desire to get hold of it once. There isn't anything bad in being fit however the perception of fit that we have is totally wrong.
Most of the time what we see isn't what it is! Same is the case here...
See, we told you, not everything that we see is real!
We mean all those models, celebs and sexy girls on social media with a perfect body inspire us to go for the same but the reality isn't always what we see.
Fitness trainer Anna Victoria, adds that " Instagram photos don't always reflect reality" She posted a very different version of a "before and after" photoshoot pic. And this got us see the reality!
Even the flattest tummies have got tires!
Anna hopes to encourage more women to accept who they are and to prioritize health before beauty!
See What the Same Thing from a Different Angle Looks!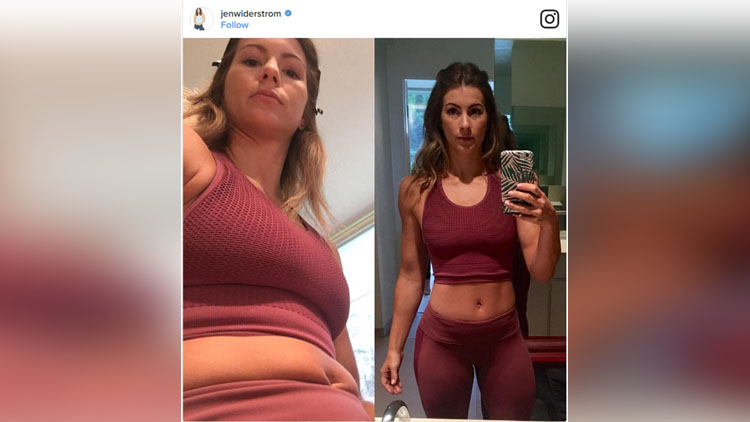 Even its Difficult for Fitness Models to Get Hold is that Flat Tummy!
Now you know, the beauty you are running behind isn't exactly what you thought! Remember, being fit is important, not having a specific body type!!
Stay healthy and don't run behind fake beauty perceptions!